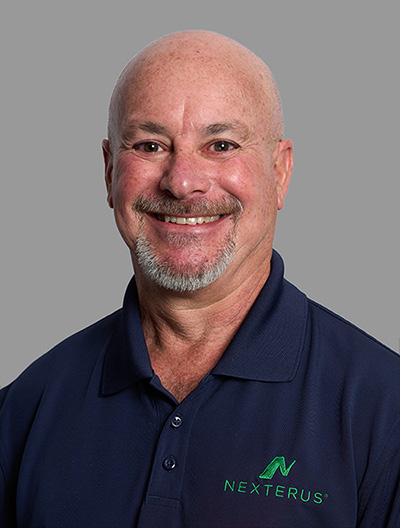 Sam Polakoff is the CEO and third-generation owner of Nexterus Inc. Since his start in 1975, Sam has played an integral role in transforming Nexterus into a supply chain engineering and technology firm helping small and mid-sized companies to strategically position themselves for growth. During his tenure with Nexterus, Sam has expanded the company's service portfolio by launching the following divisions: Information Technology, Sales & Marketing, International Transportation Management, Freight Payment and Supply Chain Services. Sam also conceived and launched Nexterus Franchising.
Sam has spoken and conducted workshops around the country. He has been a guest lecturer at many area colleges including York College, Salisbury University, Shippensburg University, The University of Baltimore and Towson University. Sam is a former adjunct faculty member at Penn State – York and his alma mater, Towson University. At Towson University, Sam served as chairman of the Advisory Board for the College of Business & Economics and taught "The CEO Simulation, a course he designed for advanced business students aspiring to run a company shortly after graduation. Sam graduated from Towson University in 1986 with a degree in Marketing.
In his spare time, Sam enjoys writing. He is the award-winning author of the sci-fi thrillers, Hiatus, Shaman, and Escaping Mercy. Sam also wrote a children's book entitled, "A Christmas Tale," 100% of the proceeds of which support glaucoma research and educatio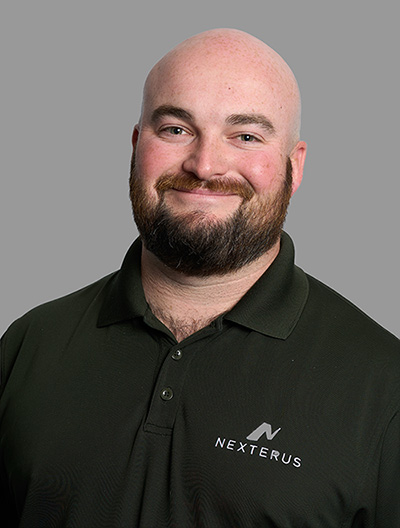 Ryan Polakoff is the President of Nexterus Inc and oversees all day-to-day activity for the company. As the fourth generation of the Polakoff family, Ryan has worked in and around the family business his entire life. Starting in 2003, Ryan has worked every desk at the company to truly learn the business from the ground up. As a "what is possible?" leader, Ryan thrives in difficult situations- He enjoys dissecting complex issues, designing solutions and implementing actionable results. Ryan is a firm believer in challenging the status quo and embraces his role as a coach. His focus is on unifying & building teams, empowering & growing leaders, and providing the necessary support and resources to keep Nexterus in growth mode.
Ryan enjoys public speaking, having guest lectured at several area colleges and is a recurring guest lecturer at Towson University and York College. Ryan studied at Shippensburg University with a primary concentration in Supply Chain Management and a secondary concentration in Marketing. Ryan was also a board member for the University's Logistics Club. In his free time, Ryan enjoys losing golf balls and spending time with family & friends.
Brenan Redman is the Chief Financial Officer for Nexterus and oversees all Accounting, Finance and Human Resource responsibilities. 
He has nearly 25 years of experience including roles within Big 4 public accounting, professional services and the software and manufacturing industries. 
He specializes in cash flow management, profit optimization, process improvements, supply chain management, corporate relations, strategic collaboration and ultimately driving shareholder value.  He has led mid-market technology and service organizations from the C-suite and has notable expertise in creating models, corporate governance and policy, financial analysis and leading strategic projects. 
He is a Certified Public Accountant (inactive) in Maryland.  He also obtained his Bachelors Degree in Accounting from Shepherd University and his Masters Degree in Public Accountancy from Virginia Tech.  Brenan is highly involved in local recreational organizations having served in both coaching and referee roles for club soccer teams and leagues, including President of the North Carroll Travel Soccer Program.  He lives in Hampstead, Maryland with his wife, Cheryl and two daughters.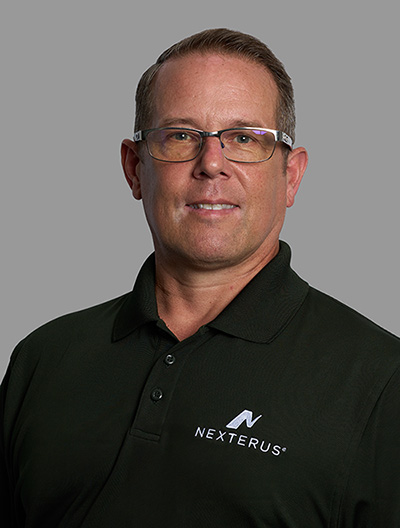 J. Todd Jennings, the Chief Innovation Officer, brings 30 years of technology and business management leadership experience, specifically in Information Technology crossing over many industries to Nexterus.
Todd has provided high-level organizational and technology roadmaps, technical assessments, design, and consulting services to the organizational C-Suite. 
Some of the projects Todd has worked on have included real-time integration of multiple applications, databases, manufacturing devices, healthcare devices, controls, and mobile applications, design and development of high-end financial/business applications, healthcare applications, e-commerce, network infrastructure and high-end compliance and security assessments/programs.
Todd's leadership roles have involved project teams in the creation of IT management, staffing, budget and technology plans, organizational assessments, cybersecurity and compliance plans, workflow and process flow analysis, business analysis documents, disaster recovery plans, business plans, feasibility studies, ROI analysis, maintenance and operations support plans.
Todd is a U.S. Navy veteran and a competitive triathlete completing 26 Ironman triathlons and is an Ironman World Championship finisher.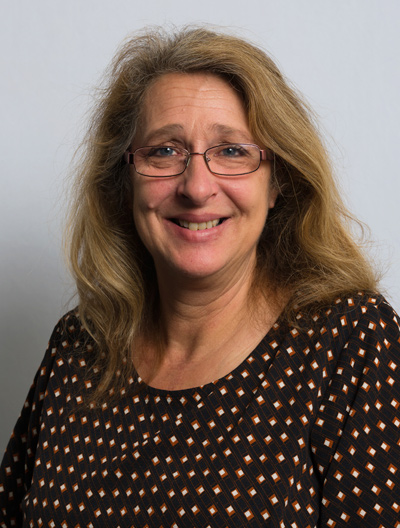 Lisa Flohr is the Director of Operations and oversees the domestic and international customer service departments, which includes Less-Than-Truck Load (LTL), Truckload (TL), International and any special service that Nexterus' clients require. She also oversees the audit and claims department. Lisa is incredibly proud of her teams and their continuous mission to provide an above & beyond customer service experience to all clients. She joined the company in 1999, and uses her experience to grow, teach and motivate other Nexterians.
Lisa is happily married to her husband, Steve. They've raised 4 sons together and now are grandparents to 11 grandchildren. In her spare time, she enjoys spending time with family and friends in Delaware, boating and going to the beach.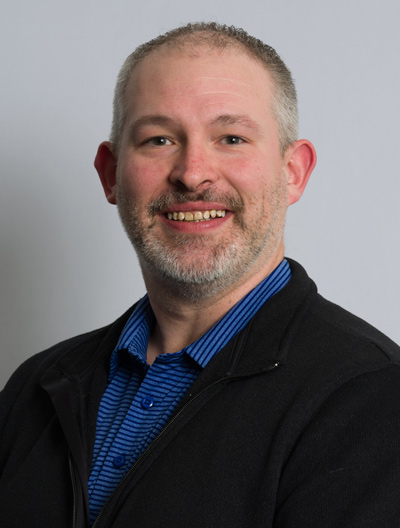 Director of Sales and Accounts
Chris Schramm is the Director of Sales & Accounts and has direct oversight and responsibility for the company's revenue generation teams. Chris came to Nexterus with over 15 years of experience in sales, sales management, and account management over multiple disciplines. Chris encompasses a unique blend of leadership, motivation, customer service, and organization. His drive to develop his teams and grow the organization is second to none. Chris's desire for his team's success is only surpassed by his passion to see Nexterus' client's business expand.  
Chris studied at West Chester University of Pennsylvania, where he graduated cum laude with a B.S. in Business Management. Chris is happily married to his wife, Stefanie and has 3 boys, CJ, Max, and Luke. In his free time, Chris enjoys playing sports, camping, fishing, shooting, going to the beach, and spending time with family and friends.
Manager, Supply Chain Solutions
Tina Grove is the Manager of Nexterus' Solutions department. Tina started with Nexterus in 2019, in the Solutions group as a Supply Chain Analyst, and brings 20+ years of supply chain experience to the company. Over her career, she has worked in different facets of manufacturing & logistics for other York County, PA companies. This experience and knowledge has created a solid foundation for leading her team here at Nexterus which provides support in client solutions, carrier relations, among other critical operational functions.
Tina immensely enjoys the outdoors and in her free time, enjoys hiking, gardening and being active. Tina also enjoys spending time with her children and grandchildren.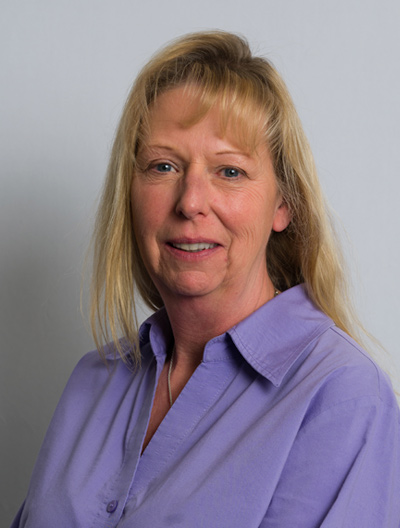 International Operations Officer
Peggy Stewart is the International Operations Officer, managing the day-to-day operations of the International Department, including import, export & customs brokerage. Peggy has been in the international arena for 40+ years and obtained her Customs Broker's License in 1987. She has worked for different forwarders over the years but feels that Nexterus is home & family to her. Peggy joined Nexterus in 2012.

Peggy spends her free-time re-training & showing her retired racehorse, Roan, as well as spending time with her 2 pups.