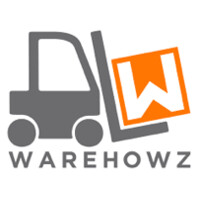 Partnership Improves Efficiencies and Lowers Cost of Warehouse Search
New Freedom, PA. and Richmond, VA – August 8, 2023 – Nexterus, a world-class supply chain management and third-party logistics (3PL) services provider, announces a partnership with Warehowz, an online platform for on-demand warehousing and services. Nexterus' clients will benefit from the ability to find warehouse space across the country. The Nexterus team will quickly and easily find available warehouse space using Warehowz's online marketplace of over 2500 properties.
'We often work with clients who need additional warehouse space, and working with Warehowz's on-demand warehouse marketplace, we will be able to find the right sized warehouse in the right location quickly and easily," says Ryan Polakoff, president of Nexterus. "Our team can search for the right location and size of a warehouse on the marketplace, negotiate contract terms, and set up automated invoicing. Having the ability to find available warehouses from the extensive Warehowz database quicker means we improve efficiencies and lower costs by not having to do manual searches for warehouse space, and clients can get the space they need at the right time to improve inventory processes that lead to faster fulfillment and better customer service."
"Success in today's highly competitive business environment requires companies to scale their logistics processes constantly, which means the business must be as agile as possible with the capability to add capacity almost immediately," says Rich Oprison, Chief Revenue Officer, Warehowz. "We are an innovative on-demand warehousing solution revolutionizing how businesses identify warehousing solutions. We seamlessly integrate with an existing WMS and process invoices to reduce the strain on a company's Accounts Payable."
Warehowz has over 2500 warehouses in its network across the US and Canada. With over 23,000,000 square feet of available space, Warehowz can store and ship millions of goods for customers. Each warehouse is fully vetted for professionalism and service offerings so companies have the best match for their specific needs. Nexterus will use the Warehowz proprietary platform for faster search. The Warehowz platform integrates with a client's existing WMS to simplify payment by allowing automatic payment processing with reduced AP resources.
"Warehowz helps with market expansion, an increased distribution footprint, seasonal overflow inventory, reverse logistics, and disaster response," adds Polakoff. "By partnering with Warehowz, Nexterus can give clients a strong value proposition to transform their logistics operations. We will be able to save companies time by finding them the right warehouse in just a few days."
Nexterus solves urgent and complex supply chain issues, applying expertise and technology to manage and optimize global supply chains. As America's oldest private, non-asset-based, third-party logistics (3PL) company, Nexterus helps small and medium-sized companies better compete through the power of their supply chains. With best-in-class strategies and services, Nexterus gives clients the freedom to build their businesses without being distracted by complex supply chain challenges and tedious tasks, allowing these companies to improve productivity, efficiencies, and customer service. Please find us at nexterus.com.
Warehowz is a new-to-market supplier of
on-demand warehouse and industrial space
, allowing companies of all sizes, including shippers and 3PLs, to maximize efficiency in meeting short-term needs and fast-growing startups to scale without long-term liability. Headquartered in Richmond, Virginia, the company provides a technology platform that allows clients to search for otherwise unlisted space through its online warehouse market. Clients can also track inventory, communicate directly with warehouses, and facilitate financial transactions through a single portal. For more information, visit
warehowz.com
.