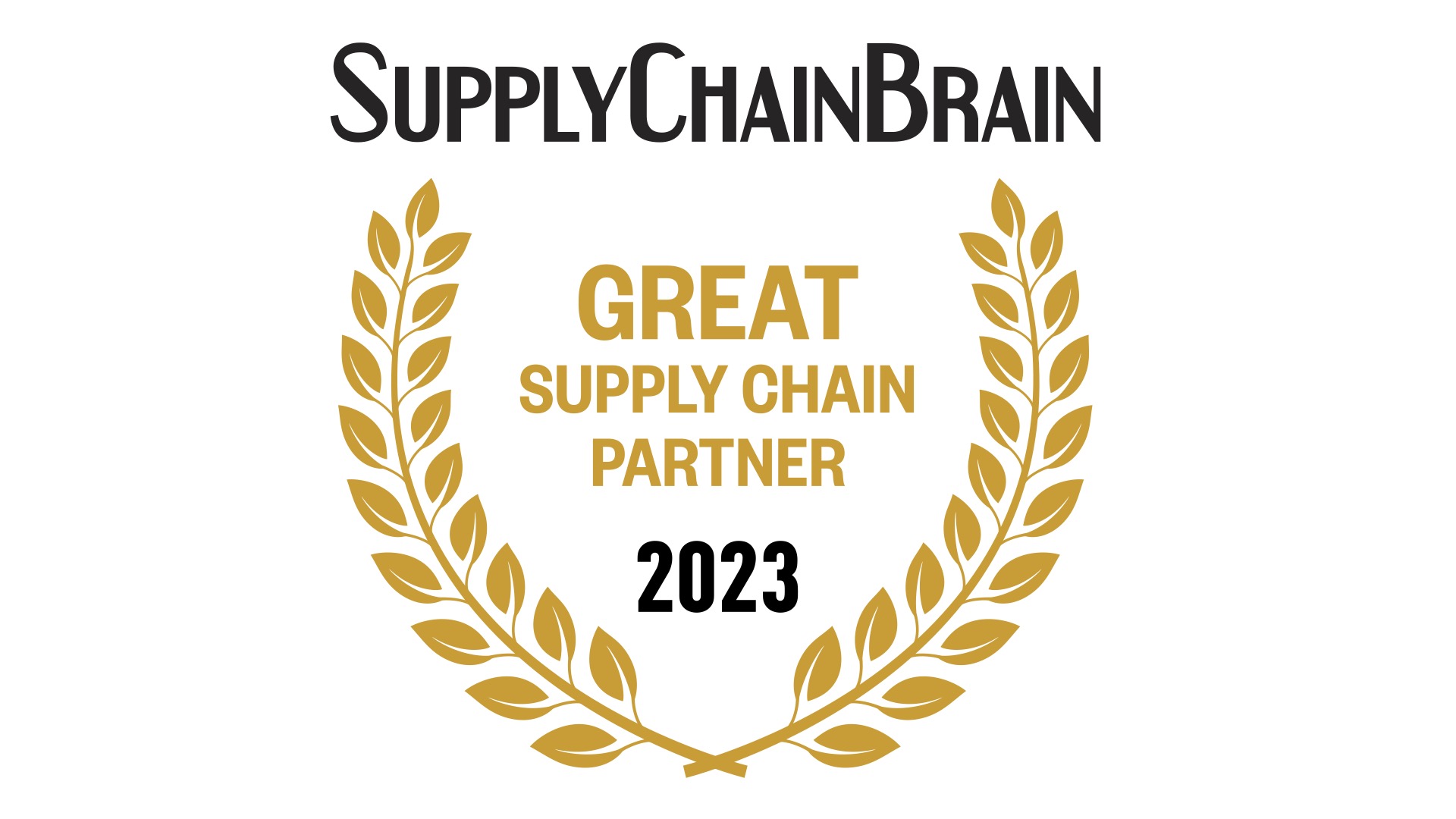 Nexterus Manages Client Freight, Saving on Transportation Costs.
New Freedom, PA. – August 1, 2023 – Nexterus, a world-class supply chain management and third-party logistics (3PL) services provider, announces the company has been recognized as a Great Supply Chain Partner by SupplyChainBrain. The magazine's annual list of highly valued solution and services companies, selected by their peers, has been maintained for twenty-one consecutive years.
"We're honored that our customers have nominated us for this recognition, a testament to our hard-working team that focuses on customer service and satisfaction," says Ryan Polakoff, President, Nexterus. "We work closely with our customers, helping them find value in their supply chains by lowering costs and growing efficiencies. We are proud to be a Great Supply Chain Partner.
"For twenty-one years running, SupplyChainBrain has published our much-anticipated list of 100 Great Supply Chain Partners — a select group of companies whose customers recognize them for providing outstanding solutions and services," says Brad Berger, Publisher, SupplyChainBrain. "Our six-month online poll of supply chain professionals requires a qualified response, asking them to nominate vendors and service providers whose solutions have made a significant impact on their company's efficiency, customer service, and overall supply chain performance. This year's field of nominees was highly competitive and overall excellent – coming from all sectors of supply chain management. Your company should be proud to be named amongst the 100 Great!"
The competitive nomination process, based on qualified feedback and nominations from supply chain professionals across all areas of supply chain management, identifies the top service providers whose solutions have significantly impacted supply chain efficiency, customer service, and overall performance.
Nexterus is a full-service supply chain and logistics partner offering custom solutions for small-to-medium-sized businesses. With over 70 years in business, Nexterus remains a fourth-generation, family-owned business that values relationships and customer service. Employees are empowered to focus on the customer and deliver best-in-class services. Dedicated service reps constantly "touch" the customers and provide 24-hour service seven days a week and every day of the year. Nexterus performs all administrative services, including a three-level audit on each freight bill, and pays all transportation invoices timely on behalf of clients. The Nexterus team also handles loss/damage claims, providing single-source reporting and managing the supply chain.
Nexterus will appear in the 2023 August issue of SupplyChainBrain magazine and on SupplyChainBrain.com as an honored member of this year's 100 Great Supply Chain Partners.
Nexterus solves urgent and complex supply chain issues, applying expertise and technology to manage and optimize global supply chains. As America's oldest private, non-asset-based, third-party logistics (3PL) company, Nexterus helps small and medium-sized companies better compete through the power of their supply chains. With best-in-class strategies and services, Nexterus gives clients the freedom to build their businesses without being distracted by complex supply chain challenges and tedious tasks, allowing these companies to improve productivity, efficiencies, and customer service. Please find us at nexterus.com.